Contact us: Got a photo? Text SLPICS to 80360, click to upload your story or call 020 8722 6337
Comedy line-up announced by Epsom Playhouse
4:00pm Monday 21st January 2013 in Freetime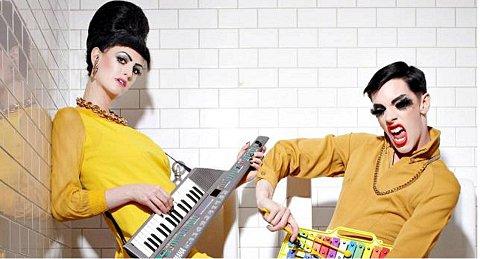 Musical duo Bourgeois & Maurice
The line-up of comedians performing over the coming months at Epsom Playhouse has been announced.
This season sees appearances from some top names plus up-and-coming newcomers to the comedy circuit.
Jongleurs Comedy Club are back by popular demand with a fistful of stand-up comedians and a show suitable for over 18s only on February 1.
Next up will be Lee Hurst who is bringing his new show Too Scared to Leave the House to Epsom on February 8.
He will cast his eyes over end-of-the-world scare stories from acid rain and bird flu to mad cow disease and other 'apocalyptic disaster predictions'.
Pam Ayres, known as the People's Poet, brings her funny, clever and perceptive poems to Epsom on February 24 following the publication of her autobiography the Necessary Aptitude.
The Playhouse says: "We are thrilled that Pam has decided to return to Epsom after many years."
Then the Noise Next Door, the UK's top improvisation comedy troupe, are visiting on March 2 with ludicrous characters, one-liners and musical extravagance.
Cult musical duo Bourgeois & Maurice will tread the line between comedy, caberet and 'goth-pop-catwalk nightmare' on March 9 in the Myers Studio.
The pair set out to solve 21st century issues, such as phone hacking scandals and ecological disasters, using a piano, plasticky instruments and a warped sense of right and wrong.
Tickets for all the shows are on sale now.
Epsom Playhouse, Ashley Road, Epsom, call 01372 742555/742227, visit www.epsomplayhouse.co.uk.