Contact us: Got a photo? Text SLPICS to 80360, click to upload your story or call 020 8722 6337
Come to the Cabaret
2:31pm Tuesday 5th February 2013 in Freetime By Alexandra Rucki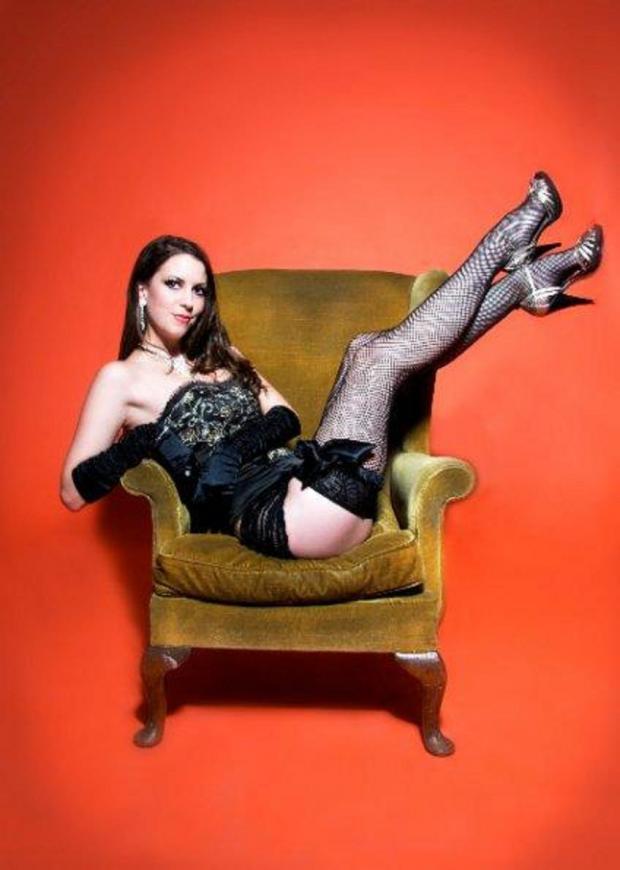 Bouncy Hunter, cabaret compere
Cabaret nights have been enjoying a come back as of late, with a new night in Wandsworth added to the booming scene.
Freetime reporter Alexandra Rucki took time out to brave a bit of burlesque at new weekly event Pandora's Box.
The evening is hosted by The Lost Society, providing the perfect venue for retro-style burlesque.
Audiences can enjoy plush sofas and candlelit surroundings, accompanied by an impressive cocktail and wine menu.
The show is compèred by Bouncy Hunter, who has performed all over the world as a singer and dancer.
Bouncy is hilarious with her witty one-liners, feather boas and tales of her ex-boyfriends.
She makes the audience feel at ease, while you could identify with her as your best friend.
Bouncy's Boys, Peter Falconer and Alex Greese, accompany her on stage with live music and tongue-in-cheek quips.
Burlesque dancer Aurora Galore and Ohh La Lou are introduced to the audience as the faces of spanx and gaffer tape.
Both dancers have very different styles, with Aurora Galore comparable to a rock-and-roll style Dita Von Teese, while Ohh La Lou dances ballet to Marilyn Monroe.
Audiences are encouraged to interact and get involved, with women and couples making up the majority of the crowd.
Whatsmore there are happy hour cocktails from 5pm-9pm, so there is no excuse to unwind and really get into the spirit of cabaret.
Pandora's Box, The Lost Society, Wandsworth Road, Fridays, free entry, 8pm, visit lostsociety.co.uk or call 0207 652 6526