Contact us: Got a photo? Text SLPICS to 80360, click to upload your story or call 020 8722 6392
The Great British Bake Off BBC show inspires new Streatham High Road baking club
9:41am Tuesday 22nd October 2013 in News By Louisa Clarence-Smith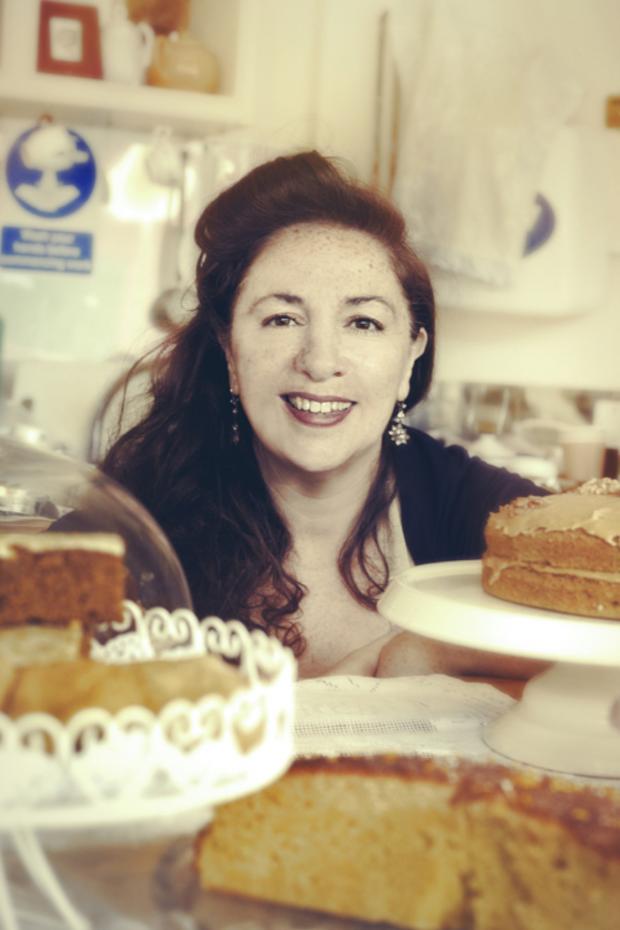 Jackie McDonald, owner of Serendipity in Streatham High Road
Fans of The Great British Bake Off, rejoice - you can try a spot of baking yourself by joining Streatham's cake club.
Jackie MacDonald, owner of Serendipity, has announced the tea room on Streatham High Road will start a baking club in January; just in time for those resolving to pick up a new skill in 2014.
Miss MacDonald says: "Everybody loves the Great British Bake Off. So I decided to start a community event simply about sitting down, sharing food and sharing cake."
Despite its inspiration, the club won't be competitive. Miss MacDonald hopes to run sociable events bringing cake-lovers together.
The community-focused cafe already hosts craft groups: pin-cushion bling; Indian flower embroidery; soap-making and knitting.
Since opening in April, the vintage cafe has become a hub for mums groups and commuters alike, conveniently located opposite Streatham station.
A country girl from Warwickshire, Miss MacDonald says: "I've lived in Streatham for years and I love it, especially the Common and the Rookery. For me, Serendipity is all about bringing the community in."
All stock is sourced locally, including Tricolore coffee roasted in West Norwood and bread baked at The Old Post Office Bakery in Clapham.
A "passionate foodie", Miss MacDonald makes Serendipity cakes herself, with contributions from Streatham bakers.
Before opening the business in April, she worked in tea rooms and as an interior designer.
She explains: "I've done interior design things and my hobby with friends was going around all the hotels and having afternoon tea. On New Years' we would go to the Ritz."
After scouring Streatham for two years to find the right site, discovering the shop was serendipitous.
Miss MacDonald says: "There is something magical about the space. I see so much happen and meet so many fascinating people."
She hopes the cake club will be a chance for experienced and beginner bakers to socialise and share recipes.
Entrants are advised to book early as places are limited: 020 8127 0323 @SerendipitySW16.
---
Comments are closed on this article.