Contact us: Got a photo? Text SLPICS to 80360, click to upload your story or call 020 8722 6337
CROYDON RIOTS: Mother says little has changed
8:00am Wednesday 8th August 2012 in Riots: One year on By Andrew Bloss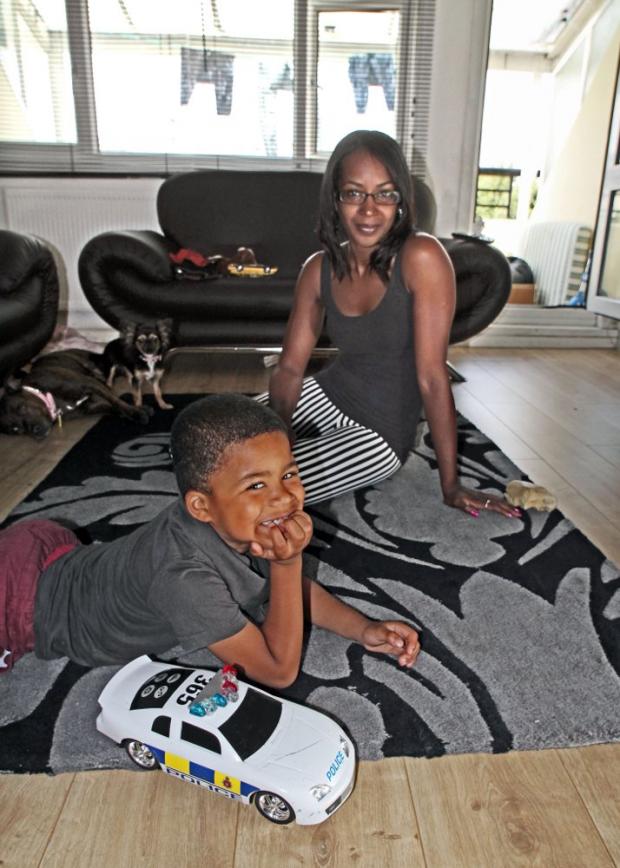 CROYDON RIOTS: Mother syas little has changed
Charlene Munro, 31, fled her home on London Road with her young son Cam'ron, four, after she saw hundreds of rioters coming down the road and firebombing the nearby music shop Rockbottom.
She arrived back the next day to find her flat had been burned out with most of her possessions destroyed.
A year on from the riots, Miss Munro said their lives are back on track but admitted it had been a difficult period for them both. Miss Munro and her son are now living in new accommodation off Derby Road, West Croydon.
She said: "We have been trying to set up a home and get through this year really. The support from the community was great and that shocked me. That was brilliant.
"The image of Croydon I don't think has changed. I have only been her five years but it still feels the same. There is a lot more police on the streets which is comforting but it is just the same to me.
"The whole year has been a struggle. Emotionally and financially it has been an absolute struggle. We lost everything, and I am still replacing things now.
"I am still angry about it as I don't think it is fair that I have had to struggle for somebody else's actions."
She said: "Cam'ron is back to his normal self now compared to what he was like before. He is looking forward to going to reception school now.
"It took him around six months to settle in our new house as he was scared to go upstairs unless he had the dog with him. He still talks about it now but it isn't affecting him as much."