Contact us: Got a photo? Text SLPICS to 80360, click to upload your story or call 020 8722 6392
AFC Wimbledon boss is not expecting manager of the month accolade
12:04pm Thursday 5th September 2013 in Sport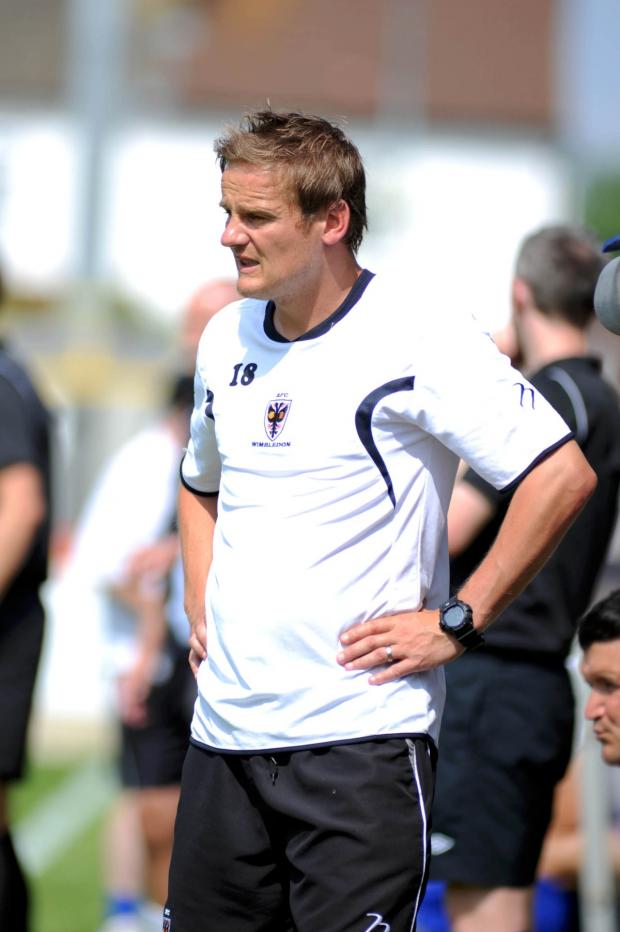 Nominee: Neal Ardley has been nominated as the August manager of the month
By Daniel Hammond
AFC Wimbledon boss Neal Ardley is not expecting to be named Skybet League Two August manager of the month when the winner is announced tomorrow.
Three wins out of five League Two games have propelled AFC Wimbledon to fourth in the table, and brought Ardley to the attention of the nomination selection committee.
Ardley is up against Chesterfield's Paul Cook, Burton Albion's Gary Rowett and Oxford United's Chris Wilder for the first accolade of the season.
He said: "The other guys were unbeaten in August, so I don't expect to win it.
"It is nice to be nominated, but I am not in it for the personal glory. It is the team that deserves it and if they do well, that is reward enough."
The selection committee comprises former Charlton Athletic manager Alan Curbishley; Sky Sports Football League summariser Don Goodman; Football League chief operating officer Andy Williamson; League Managers' Association deputy chief operating officer Olaf Dixon and Sky Bet head of football Paul Wiggins.
AFC Wimbledon go to York City this weekend, looking to build on back to back wins at the Cherry Red Records stadium, as well as claiming their first away win of the season.
Pointing the way to a nomination - Ardley in action
Comments are closed on this article.